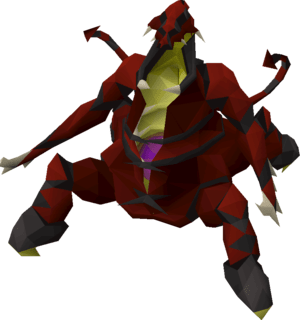 AKA - Sire
Requirements - 85 Slayer
The Abyssal Sire is an Abyssal Demon boss found in the Abyss.
The Abyssal Sire can only be fought while on a slayer task for Abyssal Demons or a boss task for the Abyssal Sire and has a slayer level requirement of 85.
The Abyssal Sire is a popular boss, especially among Ironmen as the Sire is the only source of the Abyssal Bludgeon. – a very powerful crush weapon.
The most common tactic to use at Sire is a combination of melee and ranged, and potentially ancient magicks.
Notable Drops