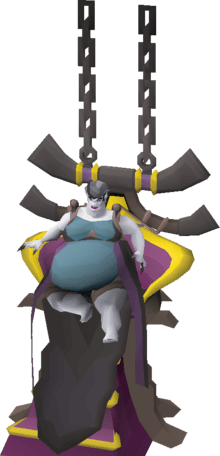 AKA - Raids 2
Requirements - Priest in Peril Quest (For access to Morytania)
Guides written by Kittyyyy, owner of Nexus
Table of Contents:
Introduction :
The Theatre of Blood – also known as Raids 2 – is Old School Runescape's second raid which can be found within the castle of Ver Sinhaza, to the east of Meiyerditch.
The Theatre of Blood, along with the Chambers of Xeric is considered by many to be one of the best pieces of content in the game to be undertaken by a group of players, like a clan or a group of friends. The raid is linear, meaning the same bosses are always fought in the same order. Some of the bosses are extremely challenging and the potential for massive rewards upon completion of the raid like the legendary Scythe of Vitur can make it very exciting. It does however have quite a steep learning curve and in order to do raids 2 efficiently, it's very beneficial to have enough GP to buy lots of high-level gear.
There are different tactics players can use to gear up for Raids 2, one of the most common and easiest ways to efficiently gear is to use Void or Elite Void armour. Using Void allows you to bring less gear and more food and potions, making it ideal for beginners and for players who do not have a lot of GP for expensive gear.
More advanced players or players with a lot of GP may want to bring high-level gear like Bandos for Melee or Ancestral for Magic. These will reduce the amount of inventory space you have for other potions though, so know your limits!
A great resource for players looking to learn to raid as part of a group is the Nexus discord, where there are regular Raids 2 runs for players of all levels – including absolute beginners with no experience!
Recommended Quests :
A Taste of Hope – Drakan's Medallion (ToB Teleport)
Desert Treasure –  Ancient Magicks
Lunar Diplomacy –  Lunar Spells
How to Get There :
Quick-Route : Drakan's Medallion Teleport
Slower Route : Ectophial -> Boat to the north (10k gp) -> run south
Recommended Levels :
 90+
 90+
 90+
 99 (94 minimum)
 90+
 90+
 77+ with
Recommended Minimum Gear
How to Form a Team :

The first time you enter the theatre, you must talk to the mysterious stranger (in the blue circle).

Next, go to the Recruiting Board to the southwest and
 Click "Make Party" or
Apply to someone's party by clicking their name first, and then clicking "apply."
Team Size and Scaling :
Boss health in ToB scales to the number of people in the party. An example health is given as a reference.
5 man 100% health (2000)
4 man 87.5% health (1750)
3 man 75% health (1500)
2 man 75% health (1500)
Solo 75% health (1500)
Here is an expected profit ratio for team size:
5 man = 1.00
4 man = 1.18
3 man = 1.39
2 man = 1.45
Solo = 1.20 (this does not account for costs)
Roles :
Brings freezes in their rune pouch.

 Brings vengeance in their rune pouch.

Brings freezes or  vengeance in their rune pouch (5man is veng only)
Prepotting :
Once your team is ready, and just before going in, remember to "pre-pot." Here are two combinations, but there are many. Just remember to boost your
.
Basic pre-pot:
No-heart full divine pre-pot:

Click below for full detail ToB Boss Guides
Notable Drops