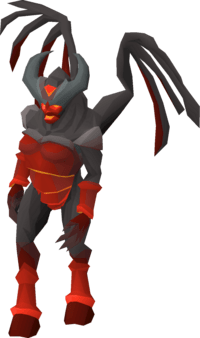 Requirements - Song of the Elves
Zalcano is the new Mining boss located beneath Prifddinas, only accessible after completion of the Song of the Elves quest.
Zalcano's prison can be accessed from Prifddinas' Trahaearn district via a teleport platform just west of the south-eastern bank
It is recommended to have high Mining, Smithing, Runecrafting and Hitpoints levels in order to be effective at Zalcano. You should consider level 70 in these skills the minimum.
If you're looking to take part in Zalcano content as a group, there are some unofficial Zalcano worlds assigned:
W 378 is currently the unofficial world for America.
W 375 being the unofficial world for Europe.
W 390 being the unofficial world for Australia/Oceania.
Notable Drops